Day 1 – Welcome to San Sebastian
Cities Covered : Bilbao ,  San Sebastián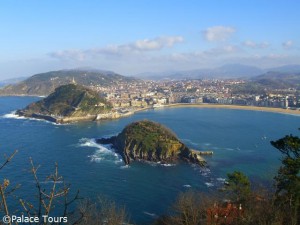 Your tour begins at the designated meeting point in San Sebastian, meeting at 12:00 PM, a fascinating city which will capture your heart. After the welcome reception, take a guided tour of the city after lunch. Later travel to Bilbao by coach and board the El Transcantabrico train as it departs towards Balmaseda. Dinner is served at Villasana de Mena.
Day 2 – Modern city marvels of Bilbao
Cities Covered : Bilbao ,  Santander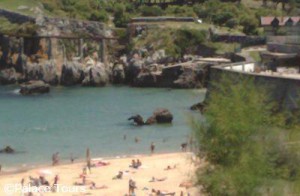 Guggenheim hours: Please note the Guggenheim Bilbao is closed on Mondays (except in July and August). Thus, if you begin in San Sebastian in any month besides July or August, you will not be able to go inside the museum. Breakfast is served on board as the train makes its way through the lands of Vizcaya to reach Bilbao, a modern city where the river searches for the sea. Depart the train for a city tour of the old quarter and a visit to the famousGuggenheim Museum, a modern architectural marvel designed by Frank Gehry. Continue onwards to Santander, capital of Cantabria, a beautiful coastal city with an enchanting past. Explore the area of El Sardinero followed by dinner and an overnight stay in Santander.
Day 3 – Divine visit to the monastery of Santo Toribio de Liebana
Cities Covered : Potes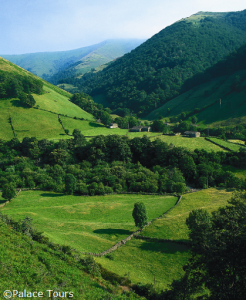 Enjoy breakfast on board as the train approaches Unquera. From here, take a coach through the gorge of La Hermida and arrive in Potes to visit the sanctuary of Santo Toribio de Liebana, which was founded prior to the 6th century. Lunch is served in Potes. Return to Unquera and journey by train to Cabezon de la Sal for a visit. Dinner and overnight in Cabezon de la Sal.
Day 4 – Travel back in time to Santillana del Mar
Cities Covered : Cangas de Onís ,  Santillana del Mar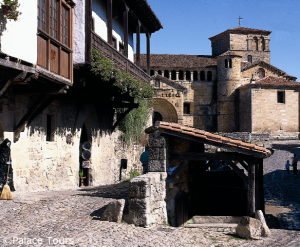 Awaken refreshed this morning in Cabezon de la Sal and enjoy breakfast. Disembark the train for a coach transfer and tour of Santillana del Mar, a picturesque medieval village captured in time. The tour includes a visit to the Neocave Museum at Altamira which incorporates a replica of the nearby Stone Age caves famous for their prehistoric paintings. Enjoy a delicious lunch in Santillana. In the afternoon, leave the Cantabrian fields behind as you reach Asturias, passing through Llanes, Ribadesella and Arriondas. Arriondas lies in the heart of Asturias, a beautiful region characterized by its steep rocky seaside cliffs and mountainous interior. Enjoy dinner in Cangas de Onis and overnight in Arriondas.
Day 5 – Deep into the heart of Asturias
Cities Covered : Candas ,  Cangas de Onís ,  Oviedo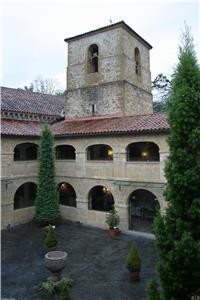 Depart via coach up to the magnificent Picos de Europa National Park. Here you may ascend to Lake Enol, visit the sanctuary of Covadonga and then continue onwards to Cangas de Onis. Lunch is served on board as the train travels to Oviedo, the capital city of the Principality of Asturias. Enjoy dinner and overnight in Candas.
Day 6 – Journey to the charming city of Gijon
Cities Covered : Candas ,  Gijón ,  Luarca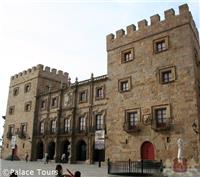 A short trip brings us from Candas to Aviles. Then we take a trip around Gijon, an enchanting seaside city. After lunch in Gijon, your rail journey continues onwards to Luarca, the "White Town" of the Green Coast, where dinner is served.  Spend this night under the stars in Luarca.
Day 7 – Travel along the "Rias Altas" to Ribadeo and Viveiro
Cities Covered: Ribadeo,  Taramundi ,  Viveiro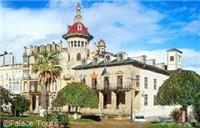 This morning, travel further along the rugged coast to Ribadeo, the first city of the province of Galicia on the border with Asturias, set majestically on the mouth of the River Eo. The landscape from here along the coast is called the "Rias Altas" or "Upper Estuaries" and is awe-inspiring. En route, marvel at the breathtaking vistas in Teixois and Taramundi, where you are taken back several centuries into the past.  We will go to the Playa de Las Catedrales by coach, take a trip around Ribadeo and spend some free time.  After lunch in Ribadeo, continue by train to Viveiro. Enjoy dinner and stay overnight in Viveiro
Day 8 – Your journey ends in Santiago de Compostela
Cities Covered : Ferrol ,  Santiago de Compostela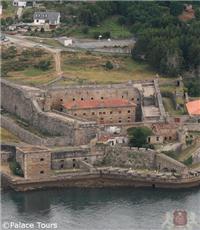 Enjoy the last leg of your rail journey as El Transcantabrico travels from Viveiro to Ferrol. Board the coach bound for your last destination, Santiago de Compostela, where a city tour entreats us to savor its beauty and history. Visit the Old Quarter, Obradoiro Square, the Platerias and the Cathedral, the destination of the important 9th century medieval pilgrimage route, the Way of St. James. Bid a fond farewell to your newfound friends as this memorable journey comes to an end around 2:00 PM at the PN Reyes Catolicos, after a tour of the city