Day 1 – Board the Al Andalus – Start of the tour in Seville
Cities Covered : Jerez de la Frontera ,  Seville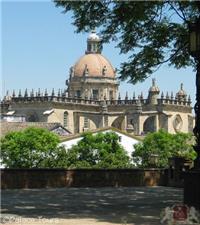 Guests will have a reception being welcomed aboard the train at the Santa Justa Station, Seville. Guests will have time to settle in between 10:30 and 11:15. There will be a guided tour of Seville before having lunch in the city. The train will then travel to El Puerto de Santa María, where passengers can choose to take a boat or our bus to get to Cádiz, one of the oldest cities in Europe. After the visit, guests head back to the train and enjoy dinner on board. The first night will be spent in Jerez.
Day 2 – Andalusian Horse Show and Winery in Jerez and on to Cadiz
Cities Covered : Cadiz ,  Jerez de la Frontera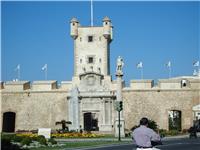 After enjoying an amazing breakfast prepared by the chef on board, guests will visit a Jerez winery for a great learning experience.  In the afternoon, enjoy a wonderful show called "Cómo Bailan los Caballos Andaluces" (How the Andalusian Horses Dance) at  the Real Escuela Andaluza de Arte Ecuestre.  Lunch will be served on board the train whilst en route to Cádiz.  Get a view of the city and free time after to be able to take it all in and enjoy the delights of this city as you please.  An excellent dinner will be served in Cádiz.
Day 3 – Visit Ronda – the birthplace of Bullfighting
Cities Covered : Cadiz ,  Granada ,  Ronda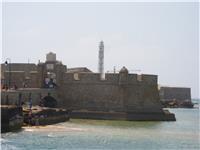 Enjoy a delightful breakfast this early morning on board the train while passengers set out for Ronda. Marvel at the magnificent view of the mountain ranges as the train travels to Ronda.  Get to know Ronda, located in the heart of Andalusia, by a trip around the city which will be followed by lunch there. After lunch, guests are able to enjoy free time to do some shopping or exploring. In the late afternoon, guests will return to the train for a scrumptious dinner whilst traveling to gorgeous Granada, where guests will spend the night.
Day 4 – Granada – Home of the Alhambra
Cities Covered : Granada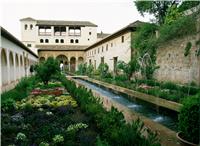 This morning, after an energizing breakfast on board, guests will be en route to visit the Alhambra Palace. A palace and fortress complex constructed during the mid 14th century by the Moorish rulers of the Emirate of Granada. Continue on to the Gardens of Generalife, a romantic garden remarkable for its location and diversity of its flowers, plants and fountains.  Passengers are able to take in and enjoy all of the beauty and serenity of this palace and then enjoy lunch in the palace enclosure.  In the afternoon, take pleasure in some free time in the city.  Dinner is followed by a splendid Flamenco show, an unforgettable experience.  The night will be spent in Granada.
Day 5 – Visit Baeza and travel to Cordoba, world heritage cities
Cities Covered : Baeza ,  Cordoba ,  Granada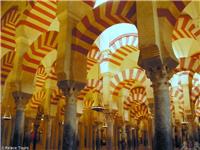 From gorgeous Granada, passengers will travel while having breakfast on board and arrive in Linares-Baeza.  From there, everyone will be taken by coach to the Museo del Aceite (Oil Museum) for a unique and splendid time.  Later, there will be a visit to Baeza's historic quarter, which was declared a World Heritage site by Unesco. Lunch will be in the neighboring city, Ubeda, followed by an afternoon in the city. Guests return to the train for a delicious dinner prepared for us while on the way to Córdoba.  The night will be spent in Córdoba.
Day 6 – Tour of Cordoba and end the Journey in Seville
Cities Covered : Cordoba ,  Seville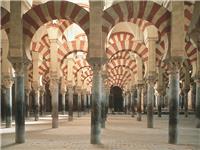 Passengers will eat breakfast on board followed by a tour of Córdoba.  Visit the Historical Quarters, hailed as a World Heritage Site since 1994.  The tour includes visit to the Alcazar, the famed Mosque and the Jewish Quarter.  Before our wonderful journey comes to an end, we have lunch on board while traveling to our final destination, Seville.  We come to the end of this magnificent journey at around 5 p.m.