Day 1 – Board the Al Andalus and begin your journey in Sevilla, the heart of Andalucia!
Cities Covered : Seville ,  Jerez de la Frontera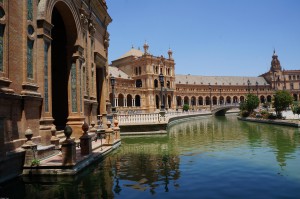 At 7:00 p.m., guests will gather on board the train for a reception, introduction of the crew, and the assignment of private compartments. Dinner will be served on board as the train departs for Jerez de la Frontera. Beginning at 10:30 a.m. and lasting until 11:30 a.m., guests will enjoy a welcome reception at the Hotel de Sevilla. Visit the city's spectacular cathedral, then return to the hotel for lunch. Following lunch but prior to boarding the train, guests have time to tour Sevilla and experience all of its delights.
Day 2 – Fine wines and equestrian exhibitions await you in Jerez de la Frontera!
Cities Covered : Jerez de la Frontera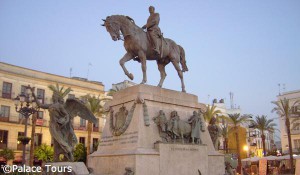 After a savory breakfast on board Al Ándalus, guests proceed to a visit to the Bodegas de Tío Pepe, a winery, and then will attend a special performance, "Cómo Bailan los Caballos Andaluces" ("The Way the Andaluce's Horses Dance"). Once the show is finished, guests are transferred by bus to Sanlúcar de Barrameda. After lunch, enjoy free time to explore Sanlúcar de Barrameda as well as Jerez de la Frontera before returning to the train for dinner.
Day 3 – Enjoy Cádiz and scenic vistas as Al Andalus makes its way to Ronda.
Cities Covered : Jerez de la Frontera ,  Cadiz ,  Ronda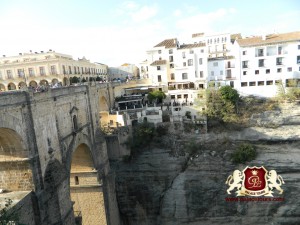 A bus ride takes guests to Cádiz after breakfast on board where they enjoy  a tour of this beautiful coastal town in Spain. We later return to the train to continue the journey to Ronda, where guests will have dinner and spend the night on board the train.
Day 4 – Walk the bridges of Ronda and marvel at the cliffs below!
Cities Covered : Ronda ,  Granada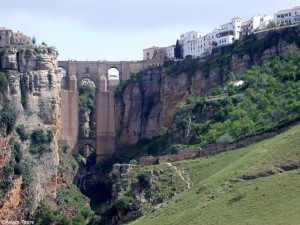 In the morning, after breakfast on board of the train, there is a visit to Ronda, spare time, and lunch. After lunch, return to the train and enjoy dinner as they continue towards Granada.
Day 5 – Experience Granada's imperial history from the battlements of La Alhambra!
Cities Covered : Granada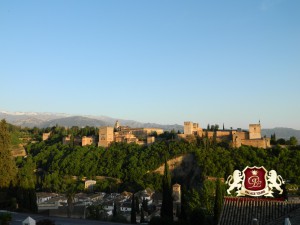 During the morning, visit Granada's imposing fortress of La Alhambra before eating lunch on board Al Ándalus. An afternoon of spare time precedes dinner in Granada with a marvelous view of La Alhambra and a flamenco dance performance.
Day 6 – Drink in Spain's history at the World Heritage Sites of Úbeda and Córdoba and some of her delicious olive oils!
Cities Covered : Seville ,  Granada ,  Baeza ,  Cordoba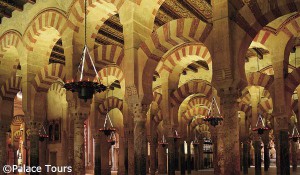 Enjoy lunch on board as the train cruises toward Linares and enjoy a visit to Úbeda and Baeza. Then, while the train carries guests to the historic city of Córdoba, an "Explanation of the Olives" show, complete with a presentation and olive oil tasting, will give guests a taste of the unique flavor of Spanish culture. Upon arriving in Córdoba, spend free time diving into the treasures of this ancient city before returning to Al Ándalus for a farewell party to celebrate the journey's near-conclusion.
Day 7 – A visit to "The Shining City" and a return to Sevilla bring Al Ándalus' journey to a close!
Cities Covered : Cordoba ,  Seville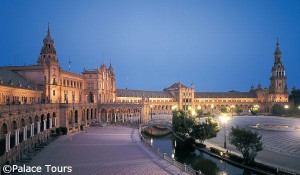 During the morning, breakfast will be served on board prior to a visit to Córdoba or "The Shining City" of Medina Azahara.­ After the visit, Al Ándalus transfers to Sevilla with lunch on board. The journey ends at 4:00pm.